CMS Development
WordPress  –  Drupal  –  Joomla
Take control of your website with the latest open-source Content Management Systems.
Content management (CM) is a set of processes and technologies that support the collection, management, and publishing of information in any form or medium. It has become a popular choice for website development. Whether you have a social media or a corporate website, there is no better choice than a CMS.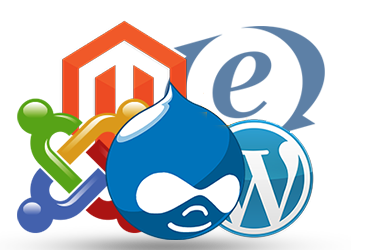 Start Using A Dynamic CMS-Powered Site
CMS allows you to manage your website even if you have no technical knowledge or experience with HTML or website design. It also reduces the need to call your web design company for changes to the site. CMS reduces the time needed to publish, allowing you to get your content online faster. To give a highly professional and decent look, we have skilled and experienced CMS designers who will help you achieve your desired goal.
Let's Talk We Take Care Of Your Business So That You Can Focus On Growing Yours
We handle everything from designing your website to hosting it.